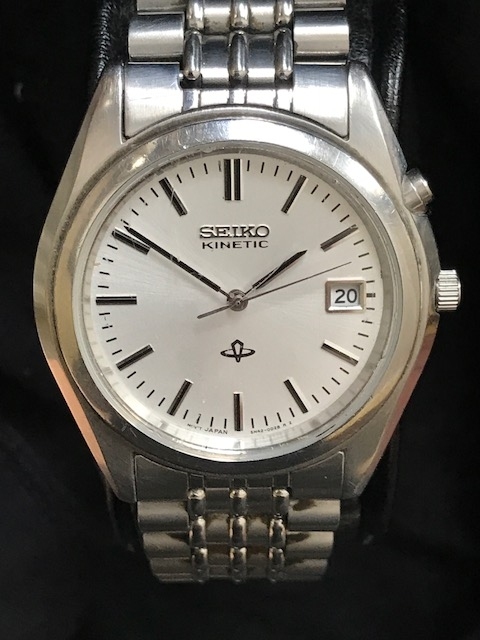 Seiko Standard Kinetic Watch
Full Service and Repair with a Two Year Guarantee
(1M20, 3M22, 3M23, 3M62, 4M21, 5M22, 5M23, 5M42, 5M43, 5M54, 5M62, 5M63, 5M82, 5M83, 5M84, 7M22, 7M42, 7M45)

Includes return by "Special Delivery" and all Taxes
---
If the seconds hand is moving two seconds at a time.
What we do when we service your Seiko Kinetic:
We fully service your Seiko watch to the same standard as Seiko.
We replace any worn parts with genuine Seiko parts.
We always replace the old capacitor (storage cell).
We ensure it is water-resistant.
We return your watch in 7 to 14 days (average 9 days) with no hidden charges.

Have a new Seiko glass fitted only £15.00 extra
Diagnostics and more detailed information on the above.
This fixed price is for a Seiko Kinetic Watch, in reasonable condition and not badly water damaged.
Glass prices are on the following payment page.
---
If you would like us to Fully Service and Repair your Seiko Watch for you.
Please click on the way you would like to pay.
OR